As we go forward into 2021, there are many positive developments in the commercial real estate world. Most of these positive developments stem from the fact that more and more people are starting to get vaccinated and events with crowds of people looking to spend money are starting to come back. On a different note, construction costs as of recently are rising and expected to continue to rise over the next year, which means owners are going to have to adjust to paying more for construction projects than they may have been used to in the past. Besides these, the following are some more specific trends occurring in the world of commercial real estate.
Restaurants
Over the past year, due to state guidelines banning indoor dining, it has been typical for restaurant owners to expand their seating areas to parking lots and sidewalks. The interesting trend going on right now in the restaurant industry is that people are becoming used to seating being expanded far outside of the patio area. This is good news for restaurants that previously had limited indoor seating. Now, once state indoor dining restrictions are fully lifted, restaurants can still hold onto their extra space outside. As the National Restaurant Association reports, "The vast majority of consumers favor allowing restaurants to expand outdoor seating on a permanent basis."
After having adjusted to eating outside over the past year, it turns out customers mostly haven't been bothered or deterred by it. Many appreciate being able to enjoy a nice meal along with some fresh air while not having to worry about a virus being spread because there's plenty of space between the tables outside. Others just realize that the additional seating helps out restaurants and are happy to oblige after seeing how hard the restaurant industry was hit last year.
This chart provided by the National Restaurant association proves that regardless of sex, race, economic status, age, or region the vast majority of consumers favor restaurants allowing expanded seating outside. This is one of the few trends stemming from the pandemic that restaurant owners should be happy to hear about, although servers might be sad that they will probably have to continue walking far outside of the restaurant to deliver food to guests.
On another note, the National Restaurant association reports that March brought restaurants another gain in unemployment. Although this gain still leaves the restaurant unemployment level far away from where it was at in February of 2020, this news gives some more grounds to the hope that restaurants will eventually get back to normal as the world is getting better at handling the pandemic. 
Another update from the restaurant world is that upgrading ordering technology is proving to be a winning strategy. Fast Casual reports that over the past year, "purchases via technology (apps or online, including third-party delivery) accounted for 25% of all restaurant purchases". The lesson of this is clear: restaurants need to develop their technology as customers are becoming more and more comfortable with utilizing technology to place orders.
Retail
One segment of retail stores that have thrived throughout the pandemic are grocery stores. Despite large crowds not being able to gather for entertainment or retail shopping for a long period of time last year, everyone still needed to buy groceries. Being designated an "essential retailer" benefited grocery stores greatly. 
Despite all of this, GlobeSt. analysis of a study by Placer.ai shows that grocery stores actually are down 28% year-over-year for the week starting March 8th. However, grocery stores are not to worry; the only reason grocery store sales seem to be down compared to last year at this time is that there was much more uncertainty for consumers last year. During mid-March of last year, most people were rushing to grocery stores to stock up for the near future before the virus really started to spread. By now, people are used to going to grocery stores regularly and are generally comfortable doing so. To add to this, many people's jobs are now fully remote, giving them more time to spend shopping at the grocery store.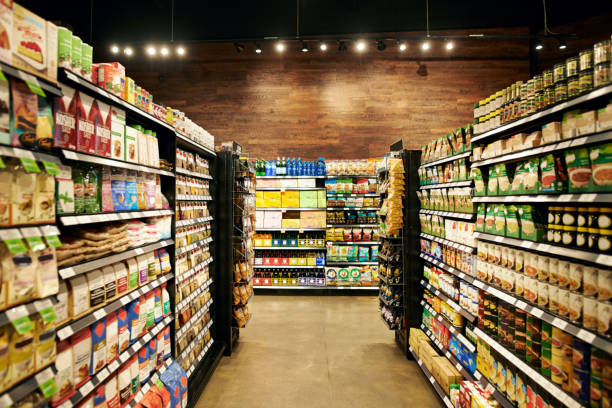 Remember samples at Costco, makeovers at Sephora, and testing out products before buying them? There hasn't been a lot of that recently. For the past year, physically testing out products has not been an option, and most retail sales have taken place online. With restrictions started to recede, retailers should be expecting higher demand for experiential retail. GlobeSt. reports that retailers are starting to become more creative with how they market their products and try to get customers back into stores. The most interesting development they point out is that Dicks Sporting Goods is now going to include a rock wall that customers can climb on in between shopping for products.
Medical
Medical office spaces have remained stable throughout the pandemic, but GlobeSt. specifically highlights the fact that they have been performing exceptionally well in Phoenix. Although a year ago, many were hesitant to visit medical offices or go outside of their homes, medical office landlords in Phoenix mostly collected all of the rent owed by tenants. In addition to this, opposite to the regular office market, there were very few vacancies within Phoenix medical offices. Sheila Bale, a managing director at Cushman & Wakefield is quoted by GlobeSt., "low vacancy combined with increases in construction costs have set the stage for rent growth  which is starting to be seen in markets like Phoenix". All these factors suggest that investors will be putting focus on medical offices, especially in Phoenix, over the next year.
Also related to people avoiding medical offices to avoid the virus, many are starting to use telehealth as an alternative to going inside medical offices for check ups. GlobeSt. reports that the amount of people using telehealth has more than doubled in 2020. Working from home also calls into question the necessity of administrative offices for hospitals. Despite all of this, telehealth cannot solve issues that require patients physically showing up to medical offices, so commercial real estate in the health sector is still steady, although a little different. Studies have constantly been showing that patients choose medical spaces that are close in proximity over any other criteria. Due to this, medical facilities are becoming more and more prominent in retail spaces, now referred to as medtail.
Office
Although office sharing companies have taken a definite hit over the past year, a recent report from JLL suggests although leasing volume from this sector has decreased 92%, the future will favor flex offices. Flex offices are office spaces that are rented with flexible terms. Some offices are set up so that anyone can rent an office anytime, usually with the click of a button online or on an app, even if it's just for the day. Tenants can usually decide if they want to rent the office for longer after staying in the office for a small amount of time, allowing them to incur minimal risk. These types of offices have risen in popularity over the past decade most notably with the rise of WeWork, before the company took a turn for the worse in 2020.
However, WeWork is poised to make a comeback as Globe St. reports that it has now merged with BowX Acquisition Corp., which will give them $1.3 billion dollars to fund their future plans. WeWork is planning to succeed based on the fact that employees generally want to get back into the office, but are now valuing flexibility and variety more than ever. In other words, some employees might be sick of working at home, but many do not like the idea of going to the same office desk every day. A JLL study highlighted by Globe St. backs up this point, as out of 2,000 office workers surveyed, nearly 66% of them want to work from different locations.